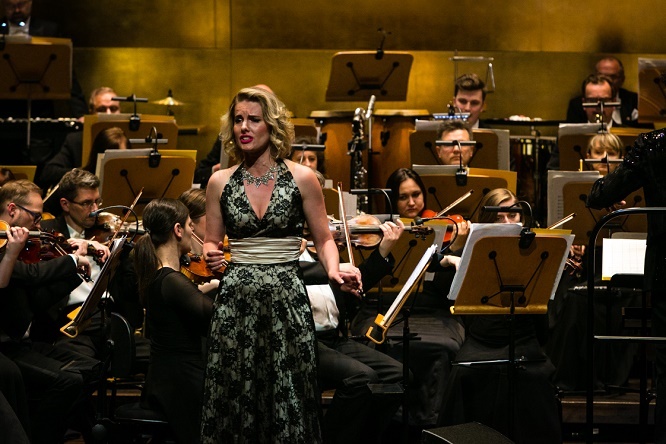 Foto: Sebastian Wrokosz /Filharmonia Szczecin
Philharmonic in Szczecin. Film stories.

Film music concerts inevitably bring to our mind the images and sounds that we remembered, together with the emotions that accompanied us while watching the whole movie.
Especially when they are songs that talk about love, about feelings, about a relationship between heroes, which are a consequence of their previous experiences, earlier events.
The movie that I was captivated with during the first viewing in my teenage years is the musical "The Phantom of the Opera", it recorded itself in me entirely, with this music, with those performers, with the place where the action took place.
"This will be a beautiful concert" I heard at the box office when I was picking up a ticket for "Made in America", prepared for music lovers on one of the warm and drizzly evenings I went for from the other end of Poland. 
The program of this event looked like a menu with dishes recommended by the Szczecin Philharmonic Symphony Orchestra consisting of 20 flavours, the biggest hits from this film genre. Among them were those, from which the Symphony Orchestra under the baton of Bassem Akiki composed for me a set filled with beauty, moments of emotion, immense sympathy, joy and a smile.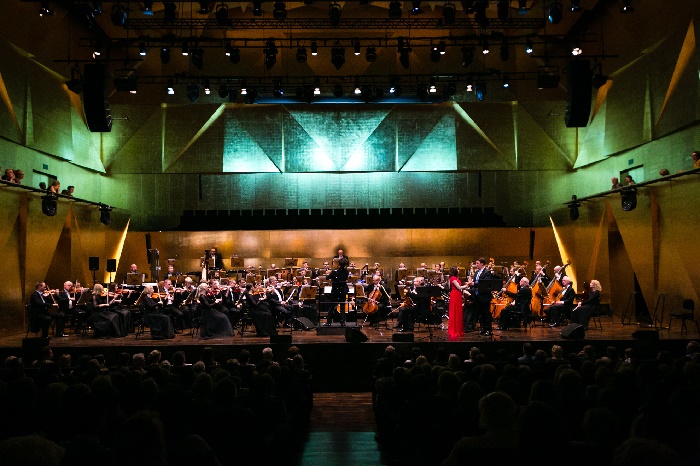 Foto: Sebastian Wrokosz /Filharmonia Szczecin

 For the appetiser, "Singin' in the Rain", during which Maciej Adamczyk opened an umbrella over us, of the enormously positive energy that accompanied us to the end of this concert conceived as telling a completely new story composed of all the program's positions brought together with a humorous dialogue between the artists.
For the first course, "A Little Priest" (performed by Monika Kuczera and Jacek Rzempołuch) from the musical "Sweeney Todd", which I really wanted to see and hear in Brussels under the baton of this conductor – edible as a whole.   A moment for us: "I Got Rhythm" from the "Girl Crazy" musical, and then the main course: "All I Ask of You" from the musical "The Phantom of the Opera", performed by Karolina Pasierbska in a duet with Maciej Adamczyk, immersed in, spiced up with proper spices, sounds  filling the entire golden concert hall.
For dessert, "Memory" from the "Cats" musical, for the recalling the emotions that broke out in the audience during taking the bow, the public demanding an encore so enthusiastically may mean that I wasn't the only one who composed the right musical set for myself.
Iwona Karpinska/Wroclaw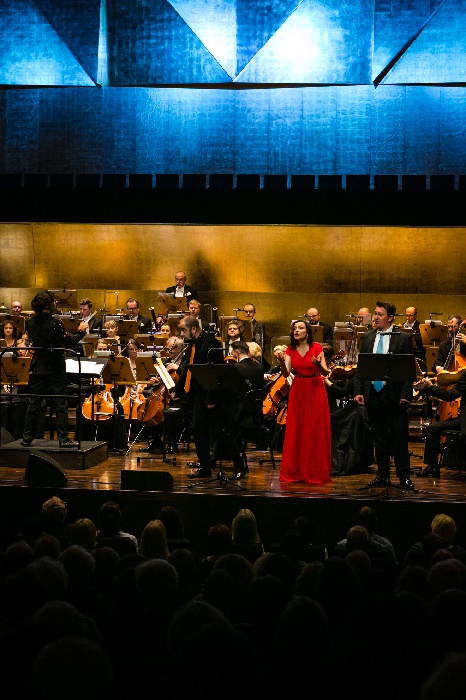 Foto: Sebastian Wrokosz / /Filharmonia Szczecin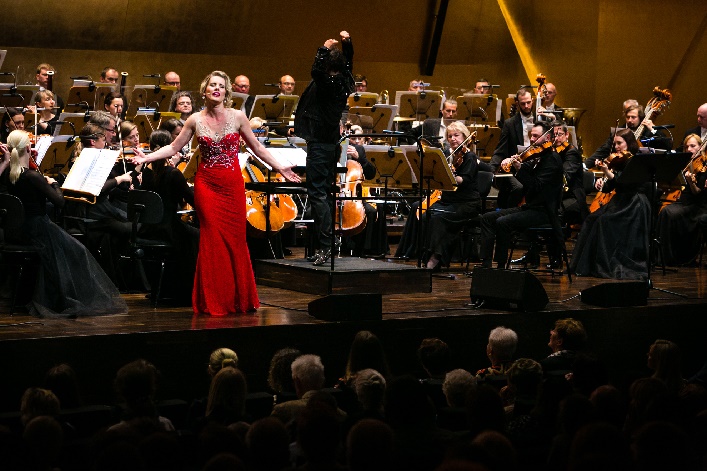 Foto: Sebastian Wrokosz /Filharmonia Szczecin


Foto: Sebastian Wrokosz /Filharmonia Szczecin