SI RBB Opera event, review for DNM                             19.10.19
EIN TRIUMPH FUER DIE GROSSE FRANZOESISCHE OPER  (17.10.2019)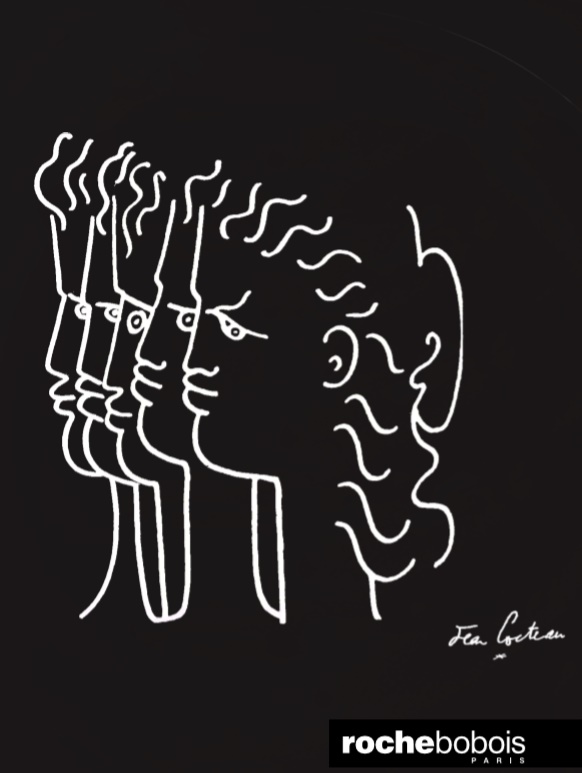 Suedafrika ist trotz seiner Vielzahl junger, talentierter Singer kein leichtes Feld  fuer die Oper. Man muss seine Zuhoerer finden, begeistern und ueberzeugen.
In dieser Lage geben private Sponsoren ihr bestes, um Opernabende zu unterstuetzen und zu organisieren.   In unserem Fall war dies nun ROCHE BOBOIS, ein fuehrendes franzoesisches Moebe-l und Interieurdesignunternehmen, weltweit und seit einigen Jahren auch in Suedafrika  etabliert. Um das zweijaehrige Bestehen ihrer Filiale in Johannesburg zu feiern, beschloss ROCHE BOBOIS ihren Kunden die grosse franzoesische Oper des 19. Jahrhunderts am 17.Oktober in ihren Raeumen zu presentieren. Meisterwerke von Jules Massenet, George Bizet, Giacomo Meyerbeer, Leo Delibes, Charles Gounod und Jacques Offenbach wurden vorgetragen und das Publikum mit Arien     aus  Werther, den Perlenfischern, Manon, Carmen, L'Africaine, Lakme, Romeo  et Juilette and Hofmann's Erzaehlungen erfreut. Es war ein vollkommener Ueberblick ueber die the 'grande Opera francaise" was uns mahnt, dasz diese Opern weit mehr aufgefuehrt werden sollten, nicht nur Carmen und die ueblichen zwei oder drei Ohrwuermer
Brittany Smith, Sopran, Tylor Lamani, Tenor, Thando Zwane, Bassbariton und Monica Mhangwana, Mezzosopran zeichneten sich aus und ueberzeugten sowohl stimmlich wie im Auftritt. Brittany Smith, Tylor Lamani und Thando Zwane ueberzeugten bereits im Mai dieses Jahres in der Produktion von "Montechi i Capuletti" der Oper Kapstadt und zeichneten sich nun in einem fordernden Programm mit 14 Arien aus, Brittany as Manon, Tylor als Rodrigo, Thando als Escamillo  die junge Monica Mhangwana als Carmen ueberzeugte zu Recht und schloss zu diesem Team auf. Laetitia Orlandi beindruckte, wie immer, am Klavier. Das Publikum war begeistert, Zugaben aus dem suedafrikanischen Musical IPI TOMBI beschlossen den Abend.  Ein grosser Abend fuer die Oper, erstklassige Musik und Gesang begegneten erstklassigem Design! Danke an ROCHE BOBOIS!
Harald Sitta/ Johannesburg
A TRIUMPH FOR FRENCH GRANDE OPERA
South Africa is despite its multitude of young talented singers not an easy territory for opera. You have to find your audience, to propagate, to fascinate, to convince.
In that situation thankfully private sponsors do their best to support and organize opera events.  In our case it was now ROCHE BOBOIS, a leading French furniture and interior design enterprise, worldwide established and since some years also in South Africa. To celebrate two years of their establishment in Johannesburg ROCHE BOBOIS they decided to present 19th century grand French opera Thursday 17th of October at their premises   to their clients. Masterpieces by Jules Massenet, George Bizet, Giacomo Meyerbeer, Leo Delibes, Charles Gounod and Jacques Offenbach    had been presented and the audience delighted with arias from Werther, Pearl fishers, Manon, Carmen, L'Africaine, Lakme, Romeo  et Juilette and tales of Hofmann. A perfect musical overview of the 'grande Opera francaise" it was which reminds us that those operas should be much more performed, not "only' Carmen and the usual two or three ear-wigs.
Brittany Smith, soprano, Tylor Lamani, tenor, Thando Zwane, bass baritone and Monica Mhangwana, Mezzo-soprano excelled and convinced both in voices and performance. Brittany Smith , Tylor Lamani and Thando Zwane already convinced  in May this year in Cape Town's Opera performance of "Montechi i Capuletti" and excelled now with a demanding program, overall 14 pieces, Brittany excelled as Manon, Tylor as Rodrigo, Thando as Escamillo   especially and young Monica Mhangwana as Carmen convinced  rightfully and became a fine member of that team. From all singers we hope to hear more internationally. Laetitia Orlandi impressed on the piano, as always. The audience was enthusiastic and encores from the South African musical IPI TOMBI closed the event. A great evening for opera, first class music and singing met first class design! Thank you, ROCHE BOBOIS!
Harald Sitta/ Johannesburg
A bit about our Artists
Brittany Smith, Soprano Born in Cape Town she is a BMus graduate in Opera at UCT, introduced to the world of opera in high school. 2013 singing in the chorus of Don Giovanni, 2015 soloist with the Cape philharmonic orchestra, 2017 Cherubino in "Nozze di Figaro". Award winning 2016 she performed prominent opera roles (Pamina, Adele, Norina) since two years and excelled as Giulietta in May this year with CT Opera production of Bellinis "I Capuleti e i Montecchi"
Tylor Lamani, Tenor Born in Port Elizabeth he is a 3rd year Opera student at the University of Cape Town. Early exposed to singing in Church and school choirs he is now a member of the Cape Town Opera's Ensemble. Performed in various Opera projects in Cape Town such as 'Porgy and Bess', 'Madame Butterfl'y, 'La Clemenza di Tito', and "Flying Dutchman" and also internationally. Recently impressed as Tebaldo in Cape Town Opera production of 'I Capuleti e I Montechi".
Thando Zwane, Bass-baritone Swazi by birth he studied at Tshwane University of Technology's Vocal Art Department, beginning his journey into singing and opera when he was only 9-years old, now being one of South Africa's most recognized bass-baritones, having excelled in a lot of competitions and performed roles like Don Giovanni, Mephistopheles, Count Almaviva and Cecil in Donizetti's Maria Stuarda. Rightfully acclaimed in May this year as Capellio in Cape Town Opera production of Bellini's 'I Capuleti e I Montechi".
Monica Mhangwana, Mezzo-soprano Monica Mhangwana was born and raised in Pretoria, starting as chorister in the UP Youth Choir for years, currently pursuing her BMus at the University of Pretoria. Solo debut 2015 at the Wakkerstroom music festival, touring nationally and internationally. May 2018 she sung as a soloist in St John's Passion by JS Bach in Soweto and impressed same year with a concert at UP on her examination recital, organized by herself.
Laetitia Orlandi, Piano A graduate of the University of Pretoria, finishing her studies cum laude and has received numerous awards. Since 2010 a permanent member of this university Department of Performing Art/ Vocal Art. She has accompanied various Opera productions and acted as repetiteur for various international and South African singers, further playing at various musical events and competitions like the Hans Gabor Belvedere Singing Competition and excelled recently at the Brooklyn Theatre with Clara Schumann's piano concerto.