Onegin revisited: Vienna State Ballet, Dec. 23rd, 2021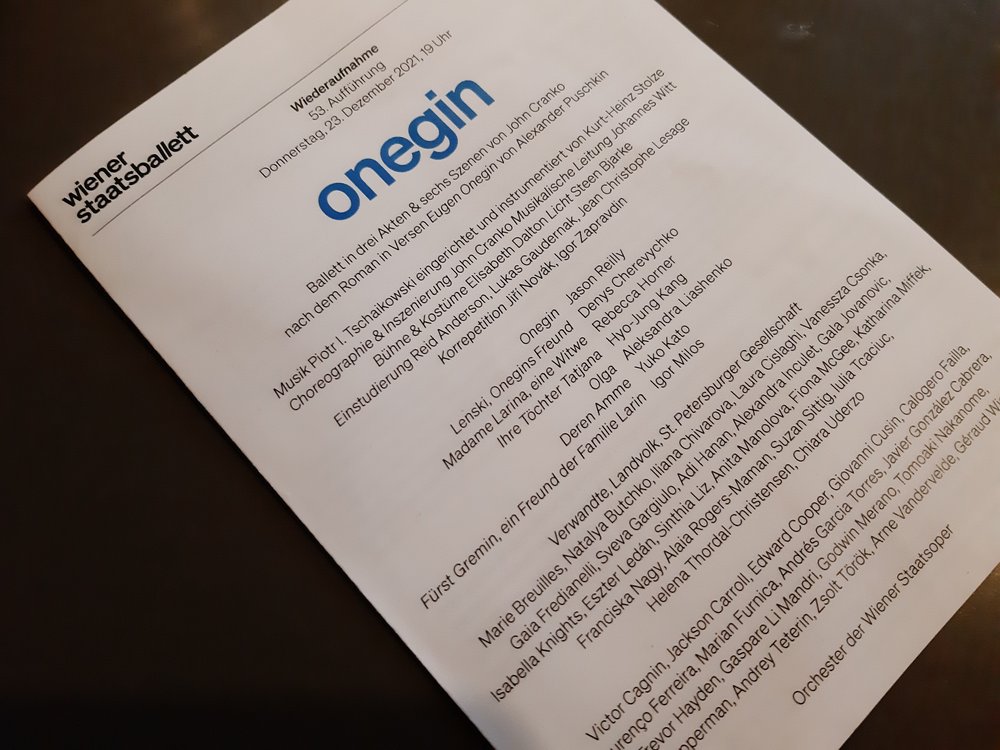 Audiences seem to be dying for some live entertainment and therefore willing, more than ever, to forgive some faults on stage. A natural reflection of the times we are going through. More to that later.
Fact is: There's nothing better than a good Story, especially when it is well told. And last night's audience was prepared to enjoy the performance and a story.
To be quite honest, I was also willing to oversee some facts and the liberties that John Cranko took with the original – for (very effective) dramaturgic purposes – like Onegin's letter to Tatjana, which she, according to the original, does not want to give back to him and does not tear apart (as he did with hers) because she had burned it…
Read it and leave your comments here! Share your opinion with us!
Ricardo Leitner/ attitude