The Łódź Philharmonic: Mirror image. Renaissance.
15.11.2019
On Friday evening in the concert hall of the Łódź Philharmonic it was most important element.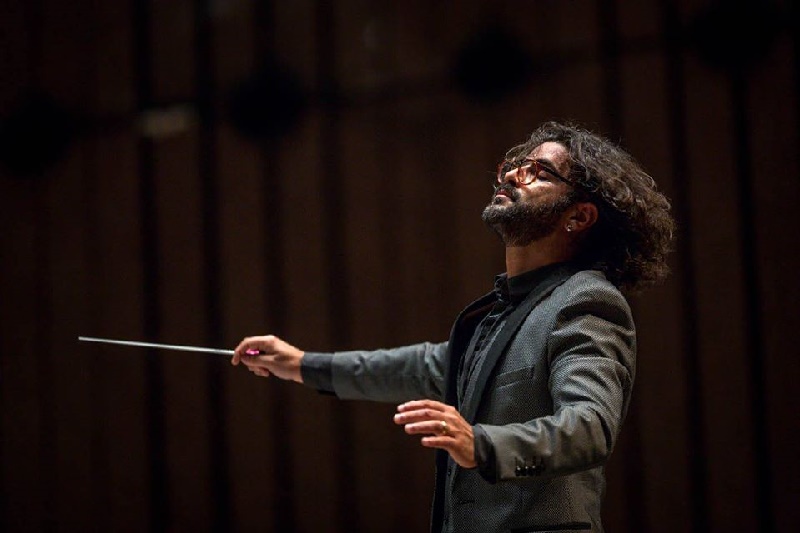 Bassem Akiki. Foto: Dariusz Kulesza, The Łódź Philharmonic
Love for music, joy of its precise emotional performance, excellent understanding of composer thoughts contained in the works of Łódź philharmonic players, Joanna Woś and Bassem Akiki – the conductor of the musical festival. 
The stage highlighted by delicate, subtle, beautiful flowers was filled with coquetry, dignity, and extraordinary femininity of Joanna Woś expressed in a perfect creation. She attracted attention, intimidated, lit every minute with brilliance, naturalness, dazzled with every single sound, every single word, look and gesture, performing the arias of the composer appreciated at La Scala.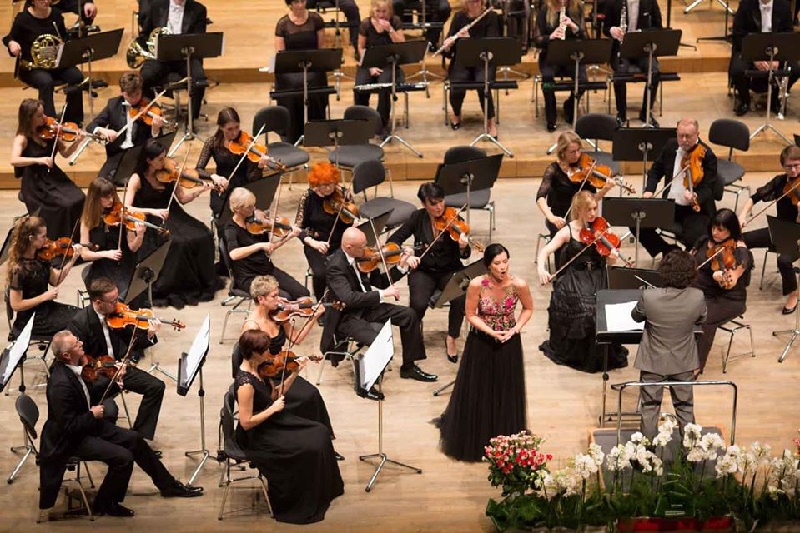 Joanna Woś. Foto: Dariusz Kulesza, The Łódź Philharmonic
Polish prince Józef Michał Poniatowski and his Cavatina Angiolina Al pensier del mio tesor from Don Desiderio with a dose of good mood, good humor, Laura's aria  Doux rêve de ma vie  and Overture   from opera Pierre de Médicis, Romance Ferranda's  Ah! Que fois j'ai cru le voir,  Bolero Ferranda's   Ah! Qu'il etait donc beau Pedro   from the opera L'aventurier
charmed the gathered audience, triggering hormones of happiness within them.
 Belini's "Casta diva" as an encore, listened to, played and sung in such an euphoric condition, rendered to be a unique rarity worthy of being performed on the best opera stages of the world.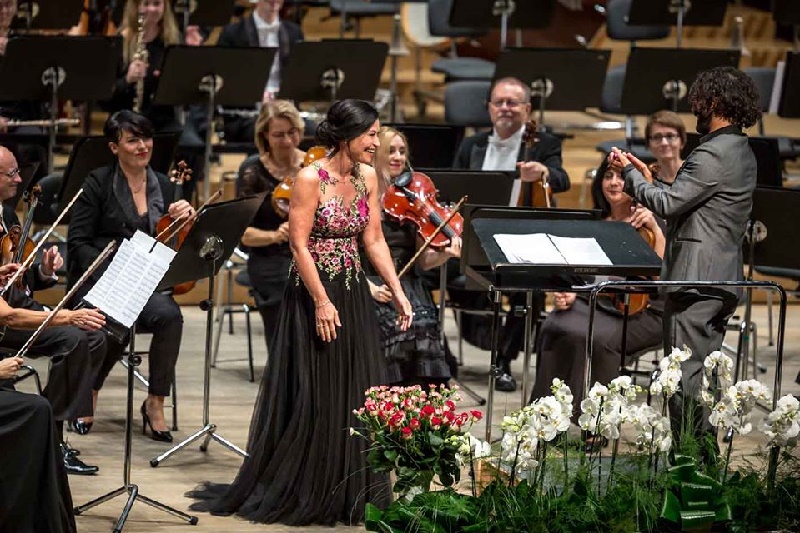 Joanna Woś, Bassem Akiki. Foto: Dariusz Kulesza, The Łódź Philharmonic
 The Symphony "Renaissance" Op. 7 Mieczysław Karłowicz presented us the richness of experience, multi-threading, the philosophy of life with the right approach to the beauty and meaning of the music performed reflected in the mirrors over the stage and in our hearts and thoughts. 
Iwona Karpińska/ Wrocław

Joanna Woś, Bassem Akiki. Foto: Dariusz Kulesza, The Łódź Philharmonic