OSTRAVA : NATIONAL MORAVIAN-SILESIAN THEATRE'S BALLET COMPANY TO HAVE OPENING NIGHS OF MEMORIES OF MAHLER (2.12.2021)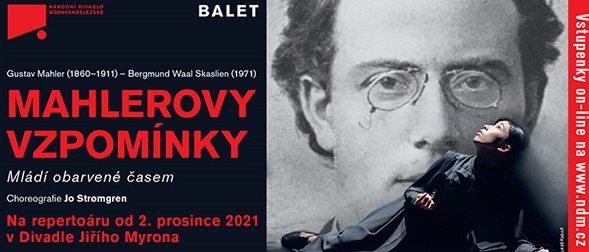 Norwegian choreographer, director, and filmmaker Jo Strømgren has created a choreography based on the life and work of Gustav Mahler this winter and spring. He called it Memories of Mahler and decided to stage it in the composer's homeland. The world premieres are to be held on 2 and 4 December 2021 at the Jiří Myron Theatre, Ostrava, Czech Republic. The performance features movements and songs by Gustav Mahler including pieces by viola player and contemporary Norwegian composer Bergmund Waal Skaslien.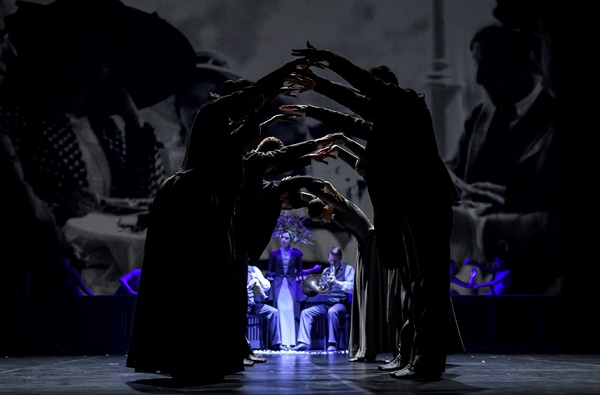 Copyright: Serghei Gherciu

It was a completely new experience for the Ostrava ballet company since it was created by the choreographer in cooperation with the dancers who were significantly involved in the creation of individual images and characters. "My approach to each choreography is always evolving, but I look for new challenges and follow my intuition at the same time. I was looking for a stage concept for Mahler's music, and I found it here in Ostrava. I aimed to capture the fact that the music is dreamy, deep, and it makes you think. I want to present Gustav Mahler as a person, but I am also interested in the roots of his music and the times he lived in. I am interested in his childhood, questions he probably asked himself during his life, and things he had to deal with. This ballet is about people on streets, about scenes from his life, about the inspiration for Mahler's compositions," says the Norwegian choreographer about his work. As for the imagination, every spectator can suddenly see their ancestors, their family lives in the individual characters on stage as the production goes back to times of the Austro-Hungarian Empire. Thus, Memories of Mahler works a lot with symbols and fantasy. "In the first part, there is an excerpt from an old radio broadcast in which appears a 1920's Jewish song in the dialect of that time. This points out that Mahler was Jewish. I used this music instead of explaining the facts," Strømgren gives an insight into his mind.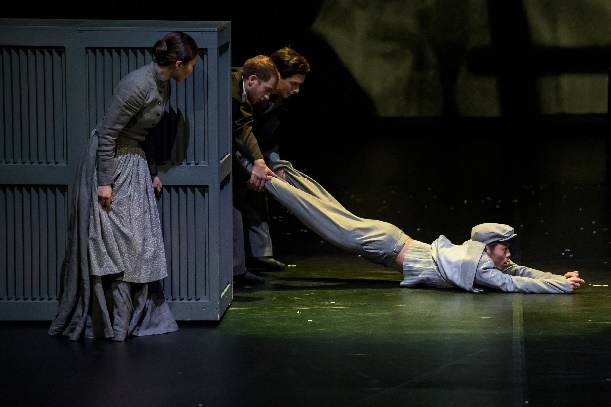 Copyright: Serghei Gherciu

"Mahler's music is very attractive today. With its content and its intellectual and emotional power, it forms a kind of topical gate to the postmodern era. Perhaps this is why Strømgren chose abstract and associative dance as the main building block of his choreography, evoking emotions, feelings, memories, or sensations. The production should be perceived as a series of shots that resemble the way we recall our memories. The element that connects all the parts of the production is the character typing on a typewriter. It is someone who goes back somewhere and starts to tell stories from the past. It could be the writer, it could be Mahler, the choreographer himself, or any of us. That's because we all go back somewhere in our lives," says Lenka Dřímalová, the artistic director of the ballet company.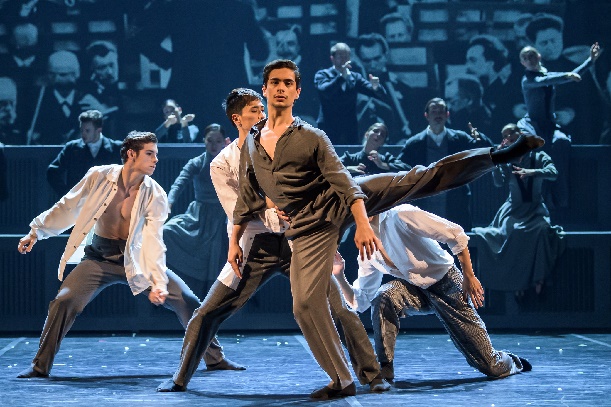 Copyright: Serghei Gherciu

Gustav Mahler was a successful conductor and director of several opera houses, e.g., in Vienna and New York. "My time is yet to come," Mahler used to say and he was right. Mahler's music became popular several years after his death. It was Leonard Bernstein and Herbert von Karajan who used to perform his works. The choreographer has selected the most famous movements of Mahler's symphonies—such as Adagietto from Symphony No. 5—whose recordings performed by the Berliner Philharmoniker and conducted by Karajan are used in the production (we use the 2017 edition). Moreover, the choreographer has Mahler's music complemented with Waal Skaslien's compositions. These were recorded and performed by the theatre's opera orchestra and some of them by the composer himself.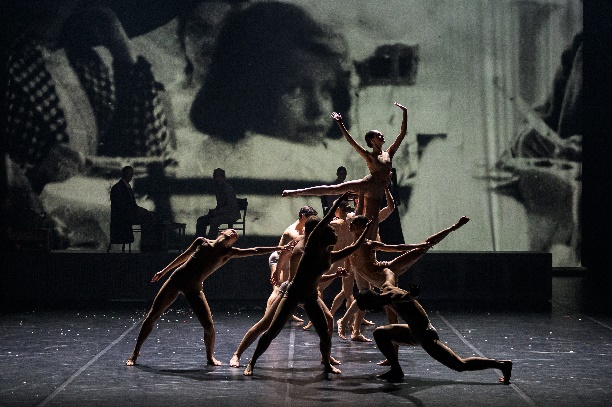 Copyright: Serghei Gherciu

The production Memories of Mahler is staged for commemoration of the 110th anniversary of Mahler's death. "We hope that the production will be perceived as a tribute to Mahler's music and the region he was born in and where he spent his childhood," concluded Lenka Dřímalová.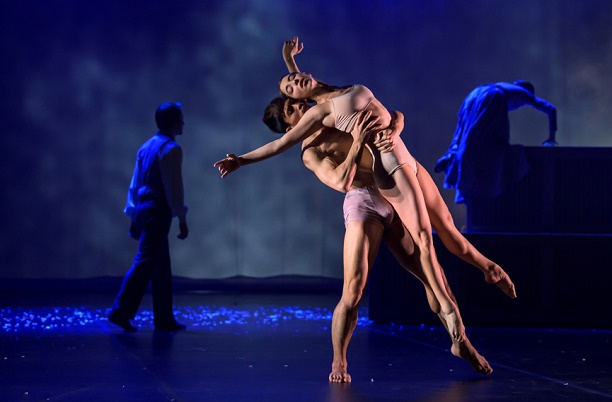 Copyright: Serghei Gherciu
Ostrava/ Jo Stromgren