Foto:  Joanna Miklaszewska 
Grand Theater Łódź: the Duke of Mantua invites
16.10.19
 all the ladies for the next performance of "Rigoletto" by Giuseppe Verdi, so that he can look at the audience and charm them with his grace.
The Wednesday performance at the Łódź opera showed that a well-conducted music layer  (Bassem Akiki) gives the whole performance a proper character, because it is a pillow for the events taking place in it.  A momentary listening to its lyrical court sound, a moment of meditation and the scene of the father and daughter walking to the mother's grave turned for me into a joyful ball in the chambers of the duke.
A simple functional scenography (Domenico Franchi )  and team of professionals on stage in very colourful, well thought-out and made costumes ( Zuzanna Markiewicz)  is a recipe for focusing on the action taking place and, for me, for a proper understanding of its meaning.
The directing transparency (Paolo Bosisio)   made the audience to run their fantasy, to imagine what is happening outside the stage and also on stage. Gilda's exit from the chamber behind the ballroom, as well as Gilda's Father holding the ladder facing the audience, a garden full of roses behind his home, as well as the house of the ruthless siblings were great Italian ideas.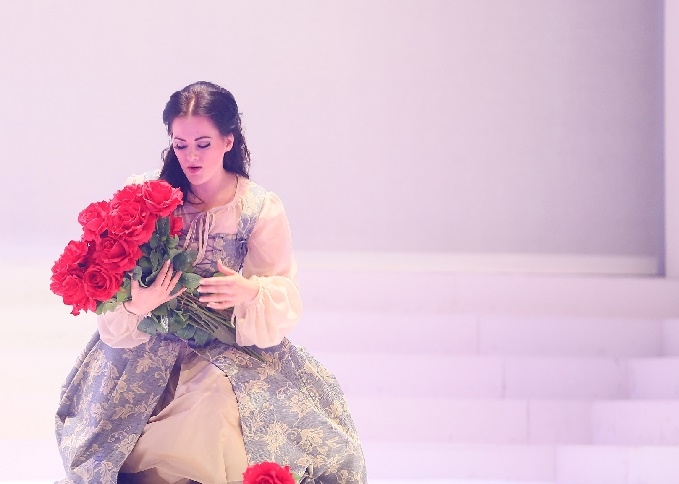 Foto:  Joanna Miklaszewska 
The naturalness of the characters' behaviour is an undoubted advantage of this direction. We could see artists reflecting hidden life passages under the mantle of malicious ironies, possessiveness and addiction to suspected threats to the wounded father, gentleness, innocence and devotion of the daughter with simultaneous following the heart (Gilda), seductive intrigue, taking on the honor reminiscent of the scene of the Commander of Don Giovanni (seduction not only of the duke, but also the audience , seductive self-interest, awareness of one own charms, joyous deceit, innocent greed and much more.
When, after the performance, the audience awarded the orchestra and the choir artists and the following artists stood on the stage:  
Zenon Kowalski , Aleksandra Borkiewicz, Dawid Kwieciński , Rafał Pikała, Grzegorz Szostak, Bernadetta Grabias, Olga Maroszek , Marcin Ciechowicz, Andrzej Kostrzewski, Łukasz Motkowicz, Joanna Śmiałkowska, Aldona Orzeł-Sztabińska, Romuald Kisielewski  and conductor Bassem Akiki, they were the best bows to artists for me.
Iwona Karpińska/ Wrocław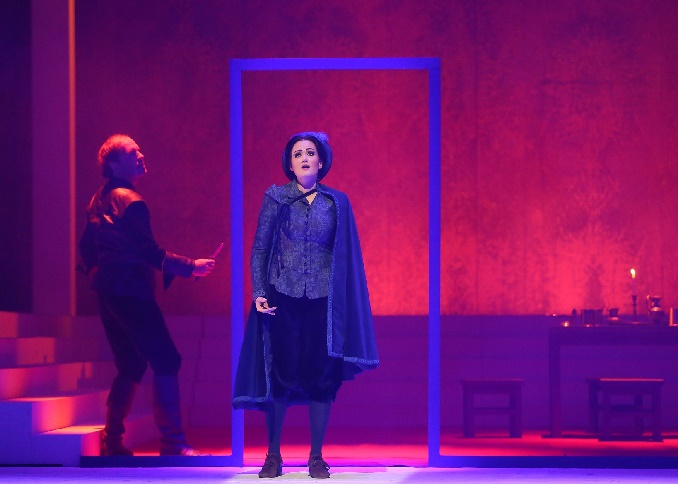 Foto:  Joanna Miklaszewska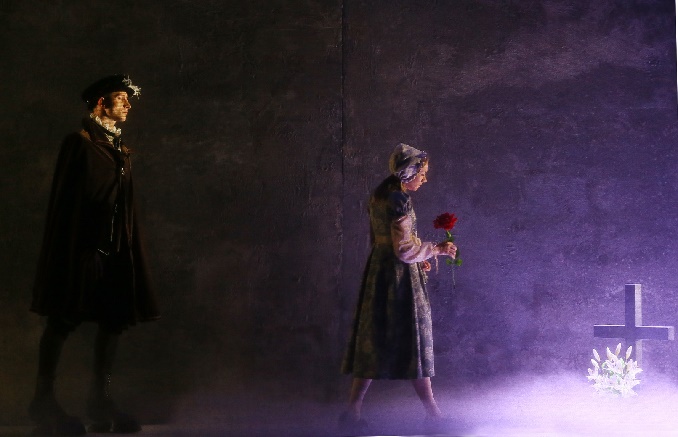 Foto:  Joanna Miklaszewska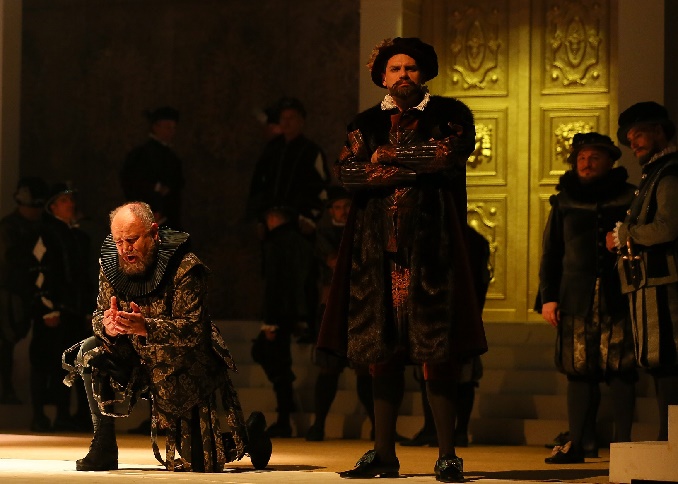 Foto:  Joanna Miklaszewska