Foto: Katarzyna Szewczyk
Bydgoszcz, Poland. The Pomeranian Philharmonic: Two views of a work. The Requiem by Mozart.
30.10.2020
In the first tones of the "Requiem" by Wolfgang Amadeus Mozart, which have been played by the symphonic orchestra in Bydgoszcz conducted by Bassem Akiki, what one could observe in the concert hall was peace, huge focus, and this peace, after a few moments, was filled by the sounds of the spatially spreading sound of the voices of the Opera Nova choir in Bydgoszcz. The voices came from the speakers and the choir was singing in the foyer. The majestic atmosphere which was created then, through an unconventional transmission of the contents of a peculiar prayer, had captured our imagination. The sounds of the words from beyond have intensified the genuineness of that which the genius has composed, it had us hypnotized and focused.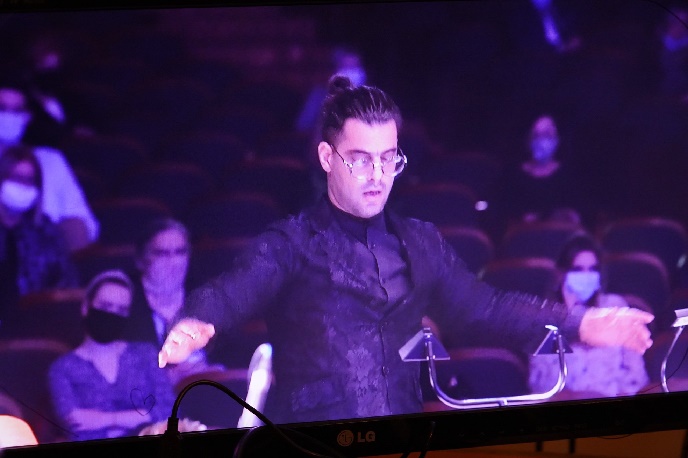 Bassem Akiki. Foto: Katarzyna Szewczyk
During the concert, I moved to Domgasse 5 street, to Mozart's home, in my memories. The rooms, the place where everything was composed, were a space where I could listen to an exceptionally coherently played work, which mesmerized and captivated with its performance, up until we could hear "Lacrimosa", after which the orchestra, playing in two line-ups do to the limitations, has changed.
And that was a brilliant decision made by the producers.
The way the second orchestra played was different. At first, one could long for the sound of the previous line-up, that they would keep playing, in the same manner as previously, not interrupting what we felt during the first part of the concert. A thought came after a while that this is a different view of the work, that it is played differently, more merrily, as if these were the views of two different people on the piece, as if Mozart was to make even more money for composing a second part. And the memories from Mozart's home were no more. Just as if the piece was created in a different place.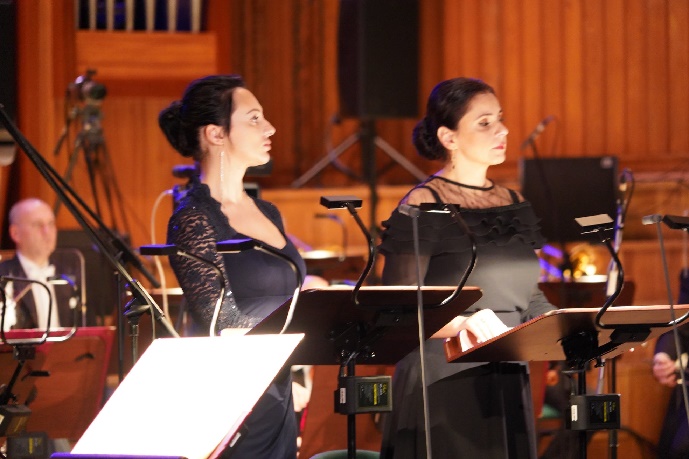 Foto: Katarzyna Szewczyk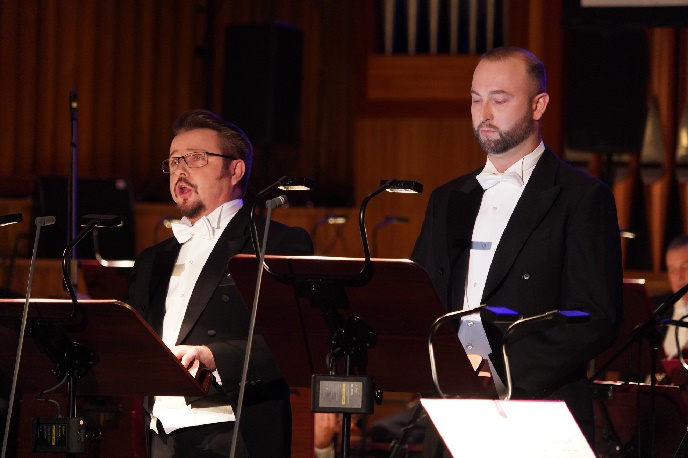 Foto: Katarzyna Szewczyk
A day before All Saints' Day is celebrated in Poland, the artists who have been invited to cooperate, had overcome all difficulties, showing that one can get more out of the difficulties brought to us by life, and we, those who were listening to the masterpiece, do hope that the singing of the soloists, Adriana Ferfecka, Monika Lendzion – Porczyńska, Paweł Skałuba and Łukasz Konieczny, in very good performances, emanating with freshness and bringing to mind other characters created by them during the recent seasons, will lead our deceased ones to salvation.
Only a perfectly prepared and conducted orchestra could have shown the difference between both parts so well – the difference between the part composed by the genius, and the second, added one.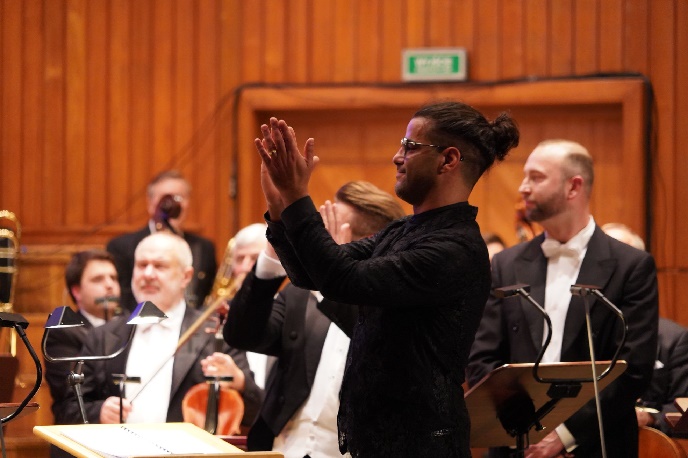 Foto: Katarzyna Szewczyk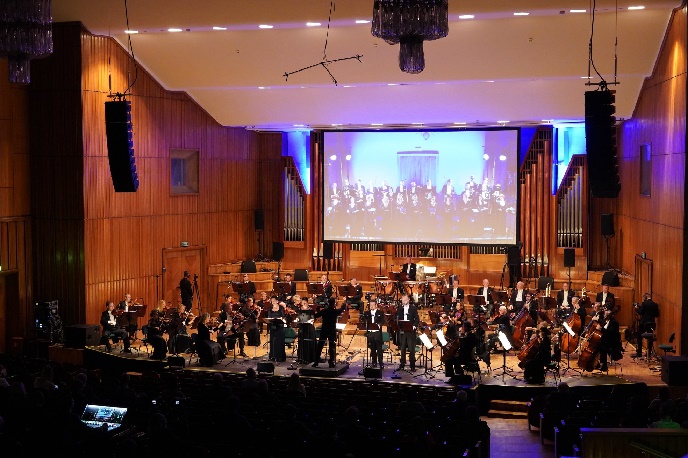 Foto: Katarzyna Szewczyk
It was worth to overcome all difficulties to be at this concert. Two symphonic orchestras of the Pomeranian Philharmonic conducted by Bassem Akiki and lasting impressions.
Iwona Karpińska
Wrocław