Bassem Akiki "Huis Clos" – A composition that is performed backwards.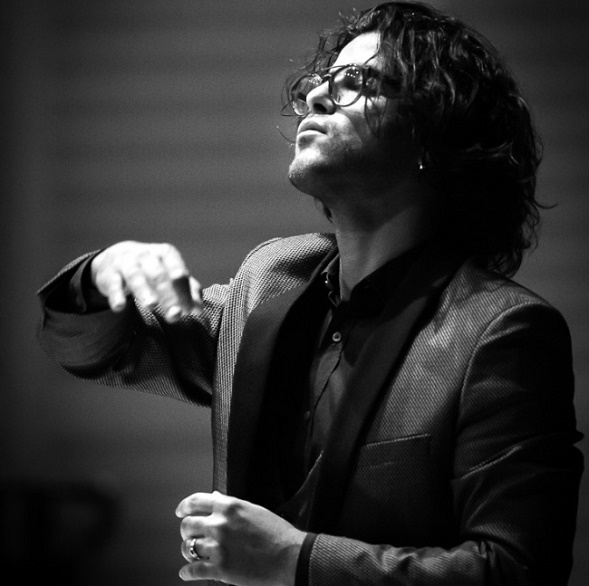 Bassem Akiki. Copyright: Akiki
The premiere of a piece by Bassem Akiki based on the existential drama by Jeane Paul Sartre of the same title has recently taken place.
The end is the beginning for the protagonists of "Huis Clos" locked in one present, in one room, in one being after the completion of their earthly journey, and it is the end that is the beginning of this young composer's piece, in which he portrays human characters and the relationships between them and how they interact with each other.
Fascination with the arrival of a new individual in the previously closed group triggers new emotions in each person, while the ability to subdue emotions and build mood is pure delight. An oriental stroke builds, guides the listener and focuses attention on itself, while at the same time giving space for one's own interpretation and imagining the development of events between the characters.
A recording of this piece performed at a Warsaw concert by Sinfonia Varsovia under the baton of Bassem Akika can be heard on YouTube. Feel free to watch it.
Iwona Karpińska  / Wrocław