Beyond Sin – The Karamazov Brothers, SND, Slovakian National Theatre Ballet, March 25th, 2022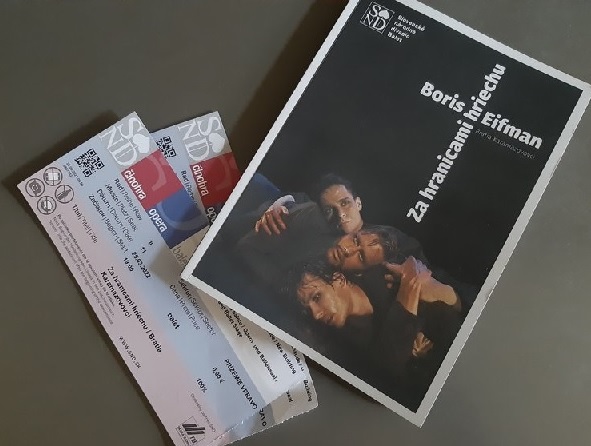 "Some nights are better than others, so are some cities" (Emma, The turning point).
This is becoming more and more the case while just "crossing" the border to Slovakia's capital to enjoy Dance on an international level. Literally.
Not having been confronted during the past two years with the best, most innovative contemporary works ever, to put it mildly, it is "refreshing" to be present at a performance from Eifman's "Beyond Sin" – even it does not deal with light, "refreshing" issues. Much on the contrary. But it does awake our senses in a way that only Boris Eifman's choreography can. Viscerally and Psychologically….
https://www.attitude-devant.com/blog/2022/3/26/beyond-sin-the-karamazov-brothers-snd-slovakian-national-theatre-ballet-may-25th-2022
Attitude/ Ricardo Leitner