INFOS DES TAGES (SONNTAG, 5. SEPTEMBER 2021)
Ehemaliger Opern-Mäzen Alberto Vilar in New York verstorben

Alberto Vilar ist  gestorben. Foto: ORF
Alberto Vilar,  Ex-Wall-Street-Investor , wurde 80 Jahre alt. Er war unter anderem Sponsor der Salzburger Festspiele. 2005 wurde er wegen Finanzbetrugs zu jahrelanger Haft verurteilt
2005 war er wegen Finanzbetrugs verhaftet und nach einem achtwöchigen Prozess zu neun Jahren Haft verurteilt worden. Der Richter legte später noch ein Jahr drauf. 2018 wurde er entlassen. Vilar war Sponsor unter anderem der Bayreuther und der Salzburger Festspiele, des Festivals Baden-Baden, der Metropolitan Opera in New York und des Royal Opera House in London. Seine Spenden sollen sich weltweit auf rund 225 Millionen Dollar belaufen haben.
Die Staatsanwaltschaft hatte Vilar und seinem Partner Gary Tanaka der Veruntreuung von 21 Millionen Dollar (17,69 Millionen Euro) beschuldigt. Nach dem Urteilsspruch stellte sich heraus, dass auf den Amerindo-Firmenkonten mehr als 40 Millionen Dollar lagen. 2017 erhielten sämtliche Anleger ihr Geld zurück. (
https://www.derstandard.at/story/2000129412705/ehemaliger-opern-maezen-alberto-vilar-in-new-york-verstorben
___________________________________________________________________________________
HEUTE IN DER WIENER STAATSOPER: LA TRAVIATA. Es gibt noch wenige Restkarten
»La traviata«: Pretty Yende als Violetta Valéry © Wiener Staatsoper / Michael Pöhn
Erstmals vor Publikum ist ab
Montag, 5. September 2021,
Verdis
La traviata
in der Produktion von
Simon Stone
zu erleben, die vergangenen März ihre Premiere im ORF feierte. Der Regisseur arbeitet in seiner
Traviata
mit einer überdimensionalen Videowand und demonstriert eindrucksvoll, wie zeitgenössisch große Oper 2021 sein kann:  Violetta ist ein Pariser »It-Girl«, eine heutige Influencerin, die selbst dann in ihrer Instagram-Blase gefangen bleibt, wenn sie sich mit ihrem Geliebten aufs Land zurückzieht. Ihr Leben ist der virtuellen Präsentations- und Schaulust ausgeliefert. Alles Private ist bei ihr öffentlich, dafür wird der öffentliche, urbane Raum zu ihrem einzigen Rückzugsgebiet für Momente der Schwäche.
Unter der musikalischen Leitung von
Nicola Luisotti
– er leitet das Werk erstmals am Haus – ist die südafrikanische Sopranistin 
Pretty Yende
in der Titelpartie zu erleben. Sie feierte im Herbst vergangenen Jahres als Adina in 
L'elisir d'amore
ihr erfolgreiches Staatsoperndebüt und begeisterte bei der vom Fernsehen übertragenen
Traviata
-Premiere mit gesanglicher und darstellerischer Intensität. Ihr Alfredo ist in dieser Vorstellungsserie der aus Québec stammende Tenor
Frédéric Antoun
, der sein Debüt im Haus am Ring gibt; den Giorgio Germont verkörpert
Ludovic Tézier
.
Reprisen am 7., 10., 15., 18. September, weitere Details hier.
______________________________________________________________________
WIENER STAATSOPER: SAISONSTART MIT "TOSCA"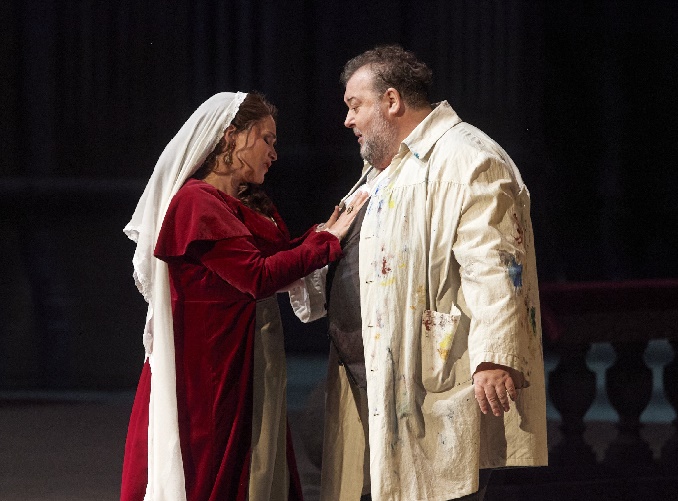 Carmen Giannattasio,  Fabio Sartori. Foto Wiener Staatsoper/ Michael Pöhn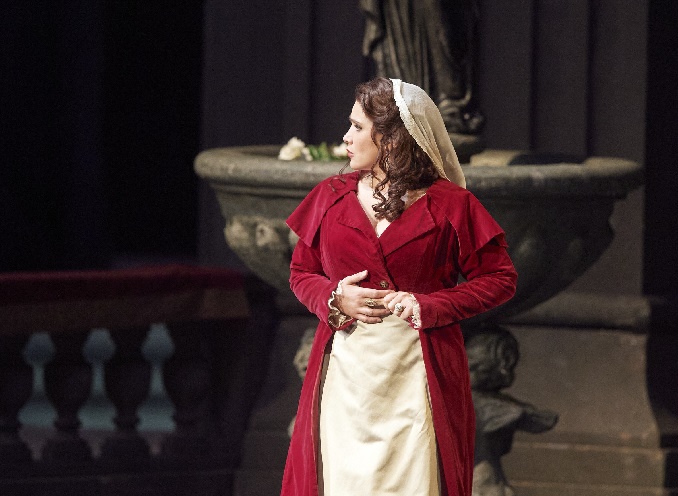 Carmen Giannattasio.  Foto Wiener Staatsoper/ Michael Pöhn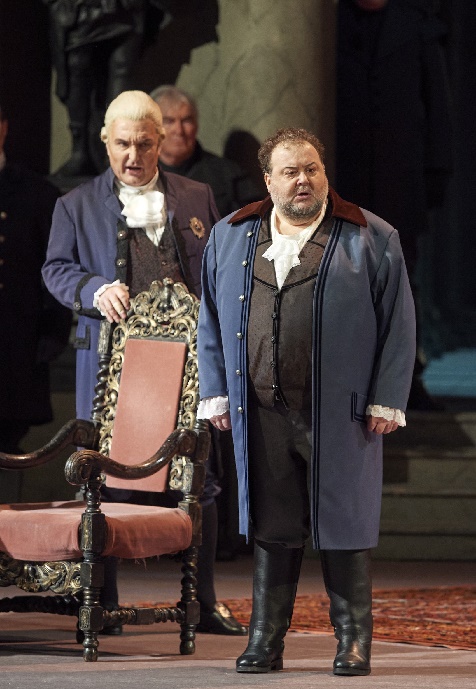 Ludovic Tezier, Fabio Sartori. Foto Wiener Staatsoper/ Michael Pöhn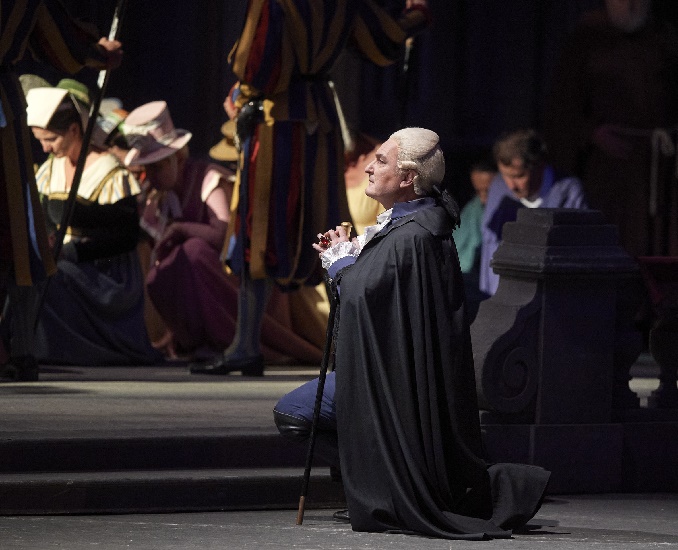 Ludovic Tezier. Foto Wiener Staatsoper/ Michael Pöhn
_________________________________________________________________________
Gesichter Europas: Die Wiener Staatsoper: Mehr als nur schöne Arien
Ein Podcast (53 Minuten)
https://ondemand-mp3.dradio.de/file/dradio/2021/09/04/die_wiener_staatsoper_mehr_als_nur_schoene_arien_dlf_20210904_1105_ec327aff.mp3
____________________________________________________________________
Spielzeitbeginn am Stadttheater Klagenfurt mit Die Walküre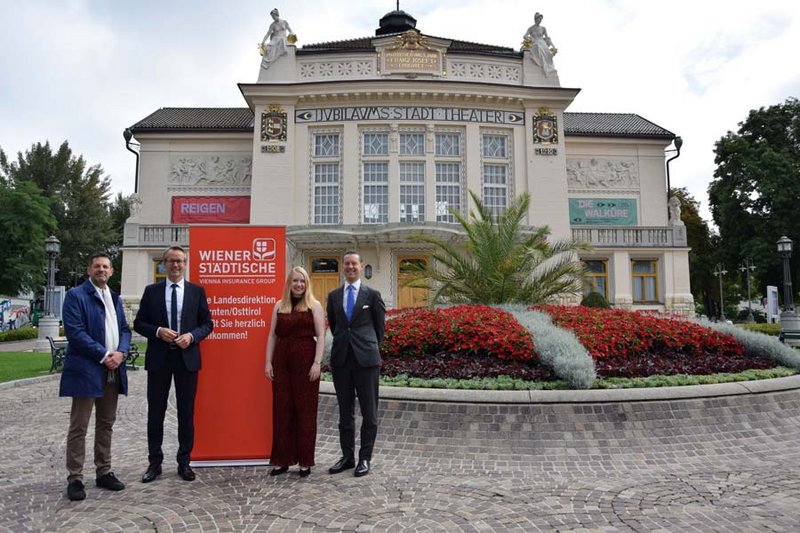 Aaron Stiehl, Ferdinand Buchner, Sarah Gilford, Matthias Walter. Copyright: Stadttheater Klagenfurt/low.jpg
Das Stadttheater Klagenfurt eröffnet die neue Spielzeit am 16. September 2021 mit Richard Wagners Die Walküre.
Am Tag nach der Premiere steht eine Lange Nacht der kurzen Musik mit Lesungen und Konzerten am Programm.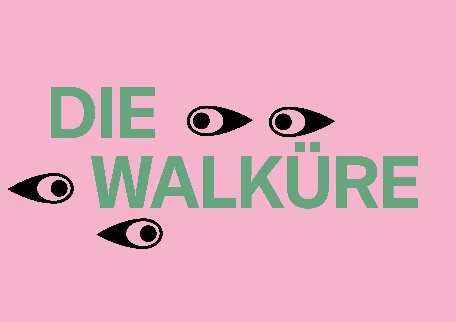 Die Walküre bildet den Auftakt eines großen Ring-Projekts, das in den kommenden vier Spielzeiten gezeigt wird.
Der Ring spiegelt universale Gesellschaftsstrukturen wieder und hinterfragt das Verhältnis von Mensch und Natur –eines der drängendsten Themen der Gegenwart. Der Opernzyklus steht erstmals seit den 60er Jahren wieder am Spielplan. Regie führt Intendant Aron Stiehl, die musikalische Leitung übernimmt der neue Chefdirigent Nicholas Milton. In der Rolle des Wotan ist Markus Marquardt zu sehen, in der Rolle der Fricka Ksenia Vyaznikova.
Am Tag nach der Premiere, am 17. September 2021, lädt das Stadttheater Klagenfurt wieder in entspannterAtmosphäre zur Langen Nacht der kurzen Musik – einem Abend der Musik, der Begegnung und des Zaubers, mit Konzerten und Lesungen im und um das Stadttheater. Mit dabei sind u.a. das Kärntner Sinfonieorchester, der Chor des Stadttheaters, die Singakademie Carinthia sowie Gäste aus der Kärntner Kulturszene wie Circus Dimitri, Katarina Hartmann & JASA und das Theater WalTzwerk.
Mit Reigen (Premiere 7. Oktober 2021) debütiert der mehrfach ausgezeichnete serbische Regisseur Miloš Lolić in Klagenfurt. Seine aufregende Deutung von Schnitzlers Meisterwerk thematisiert die große Unordnung zwischen Menschen in ein szenisches Rondo, das nichts von seiner Kühnheit und Schärfe, seinem Witz und seiner exaktenDiagnose der Störungen in der zwischenmenschlichen Kommunikation eingebüßt hat. Zum hochkarätigen Ensemble gehören Petra Morzé, Axel Sichrovsky, Heike Kretschmer, Tim Grobe u.a.
Zwei Statt-Theater Abende runden das Programm zu Spielzeitbeginn ab: Klaus Maria Brandauer gastiert im Rahmdes Klagenfurt Festivals am 5. September 2021 mit einer Lesung von Die Tagesordnung im Stadttheater, am 26. September 2021 werden Fabjan Hafners Erste und letzte Gedichtein Kooperation mit dem Musil Institut präsentiert.
Der Chor des Stadttheaters Klagenfurt begibt sich mit einem erstklassigen A-capella-Programm wieder auf die Reise in alle Regionen Kärntens. Erste Station in dieser Spielzeit ist die Stadtpfarrkirche Arnoldstein am 3. September 2021.
Entsprechend der letztgültigen Verordnung der Bundesregierung kann das Stadttheater Klagenfurt wieder die gesamte Sitz- und Stehplatzkapazität anbieten. Beim Einlass sind eine personalisierte Eintrittskarte, ein »GGG« -Nachweis und ein Lichtbildbildausweis vorzuweisen. Maskenpflicht und Abstandsregel entfallen. Wir empfehlen zum Schutz aller Theaterbesucher im Theater, auch während der Vorstellung, eine FFP2-Maske oder einen MNS zu tragen.
________________________________________________________________________________
Newsletter II Freundeskreis Julian Rachlin & Friends
Wir leben in ungewissen Zeiten. Da ist Flexibilität gefragt. Julian Rachlin hat mir anfangs August mitgeteilt, dass seine ganze Japantournee Ende Oktober anfangs November 2021 abgesagt wurde. Ein unglaublicher musikalischer Verlust – dazu auch ein finanzieller Schaden.
Er erhielt in dieser nicht sehr einfachen Zeit eine Anfrage für ein Konzert und Dirigat im berühmten Teatro Regio in Turin für den 13. – 16. Oktober. Julian fragte mich, ob eine Verschiebung des 11. Musiksalons möglich wäre. Nach kurzer Bedenkzeit habe ich entschieden, dass wir den Musiksalon verschieben können und verschieben müssen.
Nach Rücksprache mit dem Bundesministerium für Bildung, Wissenschaft und Forschung habe ich ein neues Datum mit Zusage des Herrn Bundesministers, Prof. H. Fassmann, erhalten – wie auch die Zusagen der Studierenden Lilia Pocitari und Benjamin Herzl. Allen Beteiligten gilt hier ein grosses Dankeschön.
Der 11. Musiksalon findet neu statt:
Dienstag, 2. November 2021, 19 Uhr
Bundesministerium, Minoritenplatz 5, 1010 Wien
Save the date! Mit Sicherheit wird es ein denkwürdiger Abend mit musikalischen Überraschungen.
Mit besten Wünschen und lieben Grüssen
Freundeskreis Julian Rachlin & Friends
Foppe F. Loche
____________________________________________________________________________
PLACIDO DOMINGO SANG GESTERN BEIM FESTIVAL IN KRUMAU (Tschechien)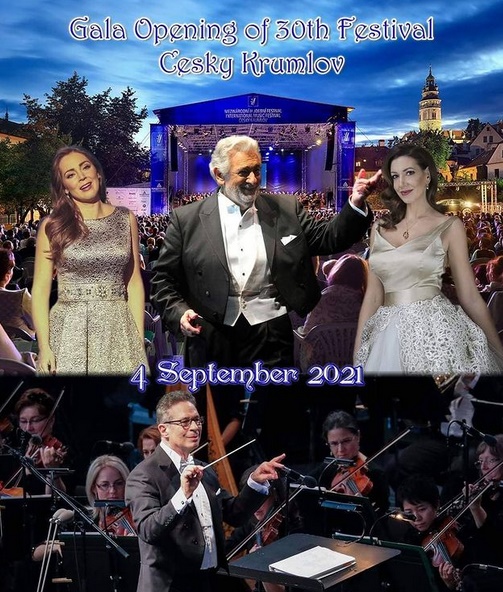 ZU INSTAGRAM
___________________________________________________________________
"Herzog Blaubarts Burg" hat Premiere im Opernhaus Düsseldorf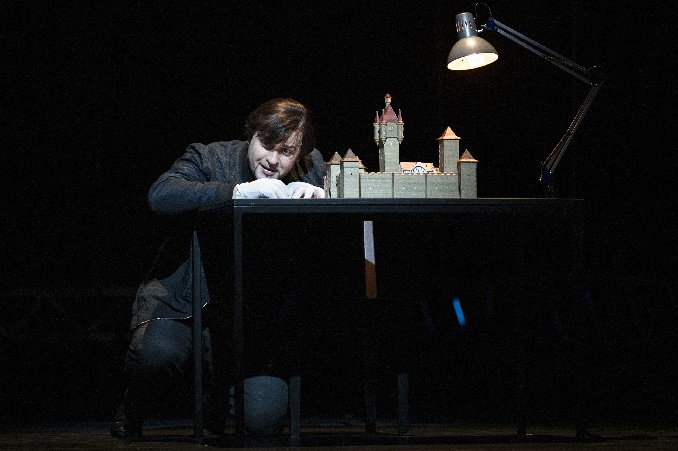 Bogdan Taloş. Foto: Ingo Schaefer
Die erste Premiere der Deutschen Oper am Rhein in der neuen Spielzeit hat Psychothriller-Qualitäten: "Herzog Blaubarts Burg" ist die Geschichte eines rätselhaften Frauenmörders. Grundlage für die einzige Oper, die Béla Bartók je komponierte, war das gleichnamige Drama seines Landsmannes Béla Balázs, dem es um eine psychologische Untersuchung des Stoffes ging. Ballettdirektor und Chefchoreograph Demis Volpi setzt das vielschichtige Stück in Szene und lässt in seiner Interpretation Gesang und Ballett zu einem spartenübergreifenden Bühnenerlebnis verschmelzen. Unter der Leitung von Generalmusikdirektor Axel Kober präsentieren die Düsseldorfer Symphoniker eine von Eberhard Kloke bearbeitete Fassung. Premiere ist am Freitag, 10. September, um 19.30 Uhr im Opernhaus Düsseldorf. In der Opernwerkstatt am Dienstag, 7. September, um 18.00 Uhr stellt Dramaturgin Anna Grundmeier mit Demis Volpi, Axel Kober und Dorottya Láng das Stück vor.
Kurz vor ihrer Hochzeit hat Judith ihren Verlobten und ihre Eltern verlassen, um Herzog Blaubart auf seine Burg zu folgen. Sie ist bereit, Licht in die dunklen Geheimnisse zu bringen, die ihr Geliebter – glaubt man den Gerüchten – hier vor der Welt zu verbergen sucht. Doch je tiefer Judith in die Seele des unheimlichen Gemäuers und seines Besitzers dringt, desto vernichtender regt sich bei Blaubart der Widerstand gegen ihren rastlosen Forscherdrang.
In atmosphärisch dichten Bildern und einem Klangfarbenreichtum, der von der ungarischen Volksmusiktradition inspiriert ist, erzählt Béla Bartók in seiner einzigen, 1918 uraufgeführten Oper die Geschichte von Judith und Blaubart als poetisches Seelendrama, das beiden Protagonisten gerecht wird. Zu erleben sind Dorottya Láng als Judith, Bogdan Taloş als Blaubart sowie aus dem Ballett am Rhein Mariana Dias, Sara Giovanelli, Futaba Ishizaki und Evan L'Hirondelle.
Info: Premiere "Herzog Blaubarts Burg" am Freitag, 10. September, um 19.30 Uhr im Opernhaus Düsseldorf, Tickets 18,00 bis 48,00 €. Alle weiteren Termine unter operamrhein.de
Opernwerkstatt am Dienstag, 7. September, um 18.00 Uhr. Auf dem Podium mit Dramaturgin Anna Grundmeier: Demis Volpi, Axel Kober und Dorottya Láng. Probenbesuch im Anschluss möglich, Eintritt frei.
____________________________________________________________________
DUTCH NATIONAL OPERA: NEW BEGINNINGS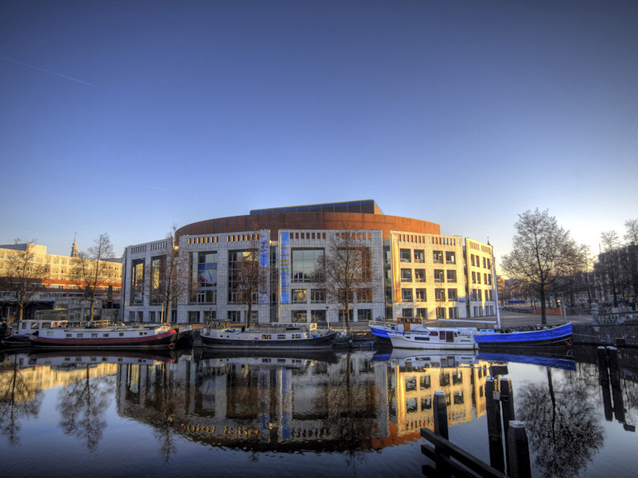 Dutch National Opera/ Amsterdam
This weekend Dutch National Opera opens its season 21/22 with a new production of Alexander Zemlinsky's Der Zwerg and a multi-disciplinary project around Joseph Haydn's Missa in tempore belli. Both productions are led by our new chief conductor Lorenzo Viotti.
New Beginnings is the motto of our season 21/22. A season focusing on a fresh start, in which we invite our audience to explore new artistic avenues with us and to rediscover the classics.
We are delighted to send you our season brochure in pdf-format. If you would like to receive also the hard copy, please send our press department your current postal address
Wishing you a thrilling new season, we hope to soon welcome you in Amsterdam.
______________________________________________________________________________
Berliner Festspiele: On 5 September the Berliner Festspiele turn 70.
The very first Berliner Festwochen kicked off on 5 September, 1951 at the Schiller Theater with Beethoven's 9th Symphony, and in the years that followed rapidly developed into the transdisciplinary, international arts platform that the Berliner Festspiele still are today. This anniversary is present in many ways in the programme of the Berliner Festspiele in the form of contributions, events, exhibitions, videos and concerts.
The exhibition "Everything Is Just for a While" at the Gropius Bau (until 17 October, free admission) highlights 70 years of festival history in three video installations. Over 1000 hours of video material taken from public and private archives were sifted through and edited into a chronological journey through the past 70 years. This hall of mirrors filled with memories showcases the Berliner Festspiele's full spectrum since 1951: lab and experiment, exhibition space and debating club, urban planning and author support, college for advanced studies and time after time a platform for the international art scene. To mark the anniversary on 5 September, this film material will be published in the form of three video pieces on Berliner Festspiele on Demand.
In addition, five concerts will be presented on 5 September as part of the Musikfest Berlin. The Ensemble Musikfabrik performs a portrait concert of the composer Ann Cleare and the piece "Prozession" by Enno Poppe at the Philharmonie Berlin. The Théâtre National du Luxembourg gives a guest performance of Heiner Goebbels' staged concert "Liberté d'action" at the rbb's Große Sendesaal. On the occasion of the 200th anniversary of the Konzerthaus Berlin, the restored new version of the silent film classic "The Tales of Hoffmann" from 1923 together with the newly composed film music by Johannes Kalitzke premieres.
Thomas Oberender (Director of Berliner Festspiele): "The Berliner Festspiele's cyclical formats are recurring islands of an in-depth exploration into particular issues – the meaning of time in music, the role of the orchestra as an apparatus or instrument in the history of changing experiential spaces of sound and community. Not everything is disruption in this hectic business involving the constant production of novelty and meaning that so marks the cultural industry. The Berliner Festpiele also create protective spaces for various forms of resistance: this can be expressed in slowness just as effectively as it can in the hustle of the avant-garde."
From 7 to 17 October, the Berliner Festspiele will present an unusual event at the Internationales Congress Centrum Berlin (ICC): "The Sun Machine Is Coming Down". International and Berlin-based artists representing all manner of genres will perform at this impressive futuristic building from 1979. Originally conceived as a utopian space for large events of all kinds with its 80 halls, countless foyers and terraces and approximately 28,000 m2, the architectural icon, which has been lying dormant for years, now offers the never-planned luxury of space, peace and beauty. And, in doing so, the Berliner Fespiele are using their anniversary as an opportunity to artistically explore the ICC's open architecture and inject some new impetus into it – in the form of installations, concerts, performances and films by artists such as Ed Atkins, Arthur Jafa, Tino Sehgal, Cao Fei, Joulia Strauss, Lawrence oder Monira Al Qadiri.
The story of the Berliner Festspiele and how it became the institution it is today is told on our website – a chronicle of the past 70 years of cultural life in Berlin that takes a closer look at the origins of today's event series and festivals. The biography of an institution elaborates on the many stories that can be told of this era: the history of the post-war period, the stories of the far too few women in the programmes and in executive positions and the stories of the many artistic directors and their artistic focal points and cultural-political strategies. Angela Rosenberg focuses on the latter aspect in "Pragmatiker auf heissem Boden", an exploratory essay published in Edition Nr. 31 on Gerhart von Westerman, the Berliner Festspiele's first director.
On the occasion of Berliner Festspiele 70, Deutschlandfunk Kultur will broadcast two historic concert recordings of the Berliner Festwochen in its series "Die besondere Aufnahme": On 11 September, in a special broadcast on 9/11 beginning at 7:05 p.m., the legendary piano recital by Peter Serkin, which took place in the Chamber Music Hall of the Philharmonie on 11 September 2001, without final applause. On 18 September, there will be an evening of works by Luigi Nono, performed by the Südwestfunk Baden-Baden Symphony Orchestra with conductor Michael Gielen at the Philharmonie on 21 September 1985.
__________________________________________________________________
Die Preisträger der XIX. Międzynarodowy Konkurs Sztuki Wokalnej im. Ady Sari in Nowy Sącz [19th Ada Sari International Vocal Artistry Competition] stehen fest:
Ketevan Chuntishvili, a soprano from Georgia, a graduate of the Department of Drama and Media at the Hanover University of Music in Marek Rzepka's class, was awarded 2nd prize (PLN 15,000) in the female voice category at the 19th Ada Sari International Vocal Artistry Competition in Nowy Sącz. In addition, the artist received an award (PLN 2,000) for the best performance of a Mozart piece.
In the male voice category, the second prize (PLN 15,000) went to David Roy, a baritone from Poland, a graduate of the Feliks Nowowiejski Academy of Music in Bydgoszcz, in the class of Adam Zdunikowski.
First prizes in both female and male categories were not awarded.
Just before midnight, the jury announced the results of the 19th Ada Sari International Vocal Artistry Competition in Nowy Sącz. "You were wonderful, although very nervous. We had some difficult decisions to make". – addressed the participants of the Competition Małgorzata Walewska, the chairwoman of the jury.
And indeed, the final was very nervous for the participants. You could feel the nervousness of the performers, some even said it was a war of nerves. "I am happy, I did not expect it. I am very happy. This is a great honour for me" – Ketevan Chuntishvili said right after the results were announced. "This is my first competition. I was persuaded to enter it by my Polish singing professor," she stressed.
"I feel joy and satisfaction that such a titanic effort was appreciated. We were very nervous. Now it's just starting to come off us," – David Roy said.
In the female voice category, two third prizes of PLN 8,000 each went to Maria Polańska (mezzo-soprano, Poland) and Andżelika Wiśniewska (mezzo-soprano, Poland). The jury also awarded two third prizes in the category of male voices of PLN 8,000 each. They were awarded to: Stanisław Napierała (tenor, Poland) and Jakub Szmidt (bass, Poland).
In addition, four distinctions of PLN 4,000 each were awarded. Among the distinguished were: Justyna Bluj (soprano, Poland); Olga Dyadiv (soprano, Ukraine); Zuzanna Nalewajek (mezzo-soprano, Poland); Karol Skwara (bass, Poland).
Friday's final of the Competition, in which 13 artists took part, including 11 from Poland, aroused many emotions. The artists fought for the victory, performing – due to the pandemic – with the accompaniment of the piano and not, as usual, of the orchestra. They performed two opera arias chosen by them from the competition list.
The artists were assessed by a jury composed of singers, opera agents, pedagogues and representatives of music institutions, which, in addition to the chairwoman Małgorzata Walewska, included: Michael Barobeck, casting director of the Graz Opera; Franziska Hunke, manager in charge of the artistic agency Artista International; Rebekah Rota, soprano and director, deputy director of the opera Badisches Staatstheater in Karlsruhe; Dariusz Stachura, singer and general director of the Grand Theatre in Lódz and Wojciech Maciejowski, singer, pedagogue, professor leading the singing class at the Academy of Music in Poznań (jury secretary).
The Jury distributed many other awards and distinctions (the full list is attached in the minutes of the Jury). The prize pool for this year's Competition amounted to PLN 97,000.
"For several years now, I have been noticing the great potential of adepts of vocal art. We have beautiful voices in Poland, and many artists sing at a high level, well, maybe not yet at the world level, but at least at the European level". – said Dariusz Stachura, juror. "The artistic level of the Competition was very equal. We wish all the artists success," – he added.
On Saturday, September 4, at 11 a.m., a press conference will be held in Nowy Sącz, at the Beskid Hotel, during which the laureates, jury members and organisers of the Competition will be at your disposal.
In the evening, at 7 p.m., in the SOKÓŁ Małopolska Cultural Centre in Nowy Sącz, a concert of the laureates will begin, during which the winners will be presented with their prizes. The concert will be streamed online at: www.adasari.pl and on the YouTube channel of the SOKÓŁ Małopolska Cultural Centre in Nowy Sącz, the organiser of the Competition.
You are welcome!
Agnieszka Malatyńska-Stankiewicz
Press Office of the Competition
MINUTES OF THE JURY
OF THE 19TH ADA SARI
INTERNATIONAL VOCAL ARTISTRY COMPETITION IN NOWY SĄCZ
Jury composed of: Małgorzata Walewska – the Chairman, Michael Barobeck, Franziska Hunke, Rebekah Rota, Dariusz Stachura and Wojciech Maciejowski – the Secretary, awarded the following awards:
FIRST AWARD IN THE CATEGORY OF FEMALE VOICES
THE PRIZE WAS NOT AWARDED
SECOND AWARD IN THE CATEGORY OF FEMALE VOICES IN THE AMOUNT OF PLN 15,000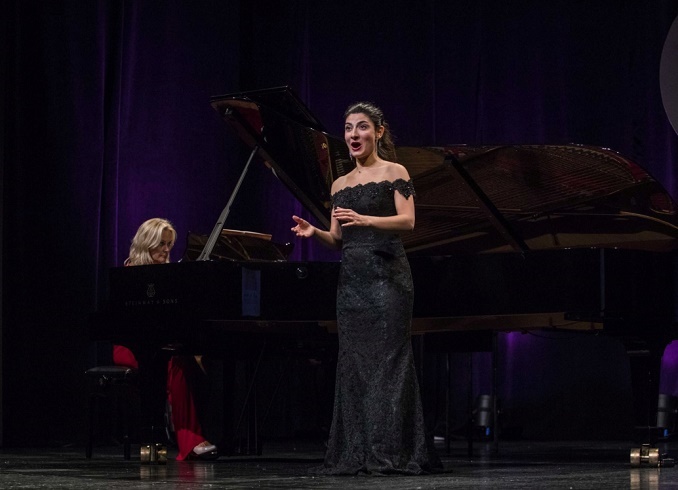 Ketevan CHUNTISHVILI, Georgia, soprano. Copyright: Piotr Drozdzik/MCK.S0kól

TWO THIRD AWARDS IN THE CATEGORY OF FEMALE VOICES IN THE AMOUNT OF PLN 8,000 EACH
Maria POLAŃSKA, Poland, mezzo-soprano
Andżelika WIŚNIEWSKA, Poland, mezzo-soprano

FIRST AWARD IN THE CATEGORY OF MALE VOICES
THE PRIZE WAS NOT AWARDED
SECOND AWARD IN THE CATEGORY OF MALE VOICES IN THE AMOUNT OF PLN 15,000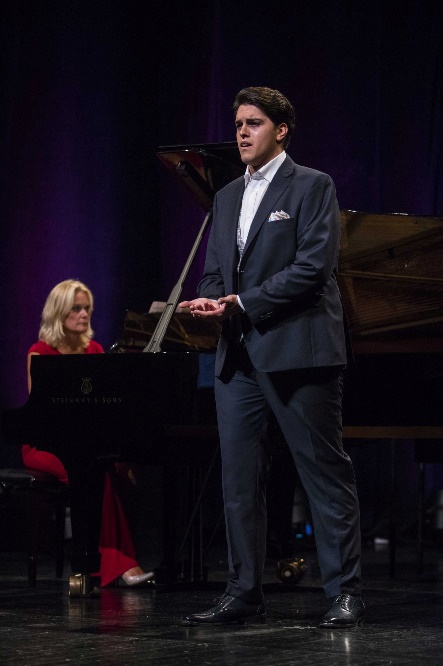 David ROY, Poland, baritone. Copyright: Piotr Drozdzik/MCK.S0kól
TWO THIRD AWARDS IN THE CATEGORY OF MALE VOICES IN THE AMOUNT OF PLN 8,000 EACH
Stanisław NAPIERAŁA, Poland, tenor
Jakub SZMIDT, Poland, bass
4 HONORABLE MENTIONS IN THE AMOUNT OF PLN 4,000 EACH
Justyna BLUJ, Poland, soprano
Olga DYADIV, Ukraine, soprano
Zuzanna NALEWAJEK, Poland, mezzo-soprano
Karol SKWARA, Poland, bass
SPECIAL AWARDS
AWARD IN THE AMOUNT OF PLN 3,000 FOR AN OUTSTANDING PERFORMANCE OF A SONG CYCLE
Zoya PETROVA for performance of the Art Songs of Sergey Rachmaninoff
AWARD IN THE AMOUNT OF PLN 2,000 FOR AN OUTSTANDING PERFORMANCE OF A POLISH PIECE
Zuzanna NALEWAJEK for her performance of Mieczysław Weinberg's "Żydek" (The Jew) to words by Julian Tuwim from the cycle "The Gypsy Bible" op. 57 No. 2
AWARD IN THE AMOUNT OF PLN 2,000 FOR THE BEST PERFORMANCE OF A PIECE BY WOLFGANG AMADEUS MOZART
Ketevan CHUNTISHVILI for the performance of the recitative and aria of the Countess from the opera "Le nozze di Figaro"
AWARD IN THE AMOUNT OF PLN 2,000 FOR THE BEST PERFORMANCE OF A PIECE BY A COMPOSER BORN AFTER 1950
Michał JANICKI for the performance of Marcin Piotr Łopacki's "Lament of Adam" to words by Michał Janicki op. 92
ADA SARI DEVELOPMENT AWARD IN THE AMOUNT OF PLN 2,000
Olga DYADIV
Founder of the Prize is the Mayor of Stary Sącz City.
AWARD IN THE AMOUNT OF PLN 3,000 FOR AN OUTSTANDING PIANIST – ACCOMPANIST
Dominika PESZKO
ORFEO BOGUSŁAW KACZYŃSKI AWARD FOR THE BEST POLISH VOICE IN THE AMOUNT OF PLN 5,000, MEDIA PATRONAGE OF THE ORFEO MUSIC PORTAL AND A PERFORMANCE AT THE IVth BOGUSŁAW KACZYŃSKI FESTIVAL IN BIAŁA PODLASKA IN SEPTEMBER 2022
Stanisław NAPIERAŁA
The award is funded by the Bogusław Kaczyński ORFEO Foundation in Warsaw.
AWARD OF THE OPERA ACADEMY OF THE GRAND THEATER – NATIONAL OPERA IN WARSAW IN THE FORM OF THE PRIZE-WINNER'S PARTICIPATION IN THE OPERA ACADEMY WORKSHOPS IN THE ARTISTIC SEASON 2021/2022 WITHIN THE DEADLINE TO BE AGREED – ACCEPTANCE OF THE AWARD WITH THE APPROVAL OF THE LEADING EDUCATORS
Stanisław NAPIERAŁA
David ROY
AWARDS OF THE DIRECTOR OF THE GREAT THEATRE IN ŁÓDŹ IN THE FORM OF AN INVITATION TO PARTICPATE IN THE CONCERT OF WINNERS OF THE ADA SARI VOCAL ARTISTRY  COMPETITION IN THE ARTISTIC SEASON 2021/2022
Ketevan CHUNTISHVILI
Justyna BLUJ
Olga DYADIV
Zuzanna NALEWAJEK
Maria POLAŃSKA
Andżelika WIŚNIEWSKA
Stanisław NAPIERAŁA
Karol SKWARA
David ROY
Jakub SZMIDT
AWARD OF THE WARSAW CHAMBER OPERA IN THE FORM OF AN INVITATION OF THE PRIZE-WINNER TO PARTICPATE IN A PERFORMANCE OR A CONCERT IN THE 2021/2022 OR 2022/2023 ARTISTIC SEASON
Stanisław NAPIERAŁA
AWARD OF THE DIRECTOR OF TADEUSZ BAIRD ZIELONA GÓRA PHILHARMONIC FOR THE OUTSTANDING FINALIST (CATEGORY: MALE VOICE) IN THE FORM OF AN INVITATION TO PARTICIPATE IN THE CONCERT IN THE ARTISTIC SEASON 2021/2022 OR 2022/2023
Jakub SZMIDT
6 JEWELRY AWARDS FOR 3 FINALISTS – FEMALE VOICES AND 3 FINALISTS – MALE VOICES FOUNDED BY SEZAM BOGDAN BUCZEK JEWELRY STORE IN NOWY SĄCZ
Justyna BLUJ
Dominika STEFAŃSKA
Sylwia ZIÓŁKOWSKA
David ROY
Maksymilian SKIBA
Karol SKWARA
The values of the prizes are given in gross amounts. The cash prizes are funded by: Ministry of Culture, National Heritage and Sport, the Bogusław Kaczyński ORFEO Foundation in Warsaw, Mayor of Stary Sącz and SOKÓŁ Małopolska Cultural Centre in Nowy Sącz.
______________________________________________________________